Wolfgang A. Ritschel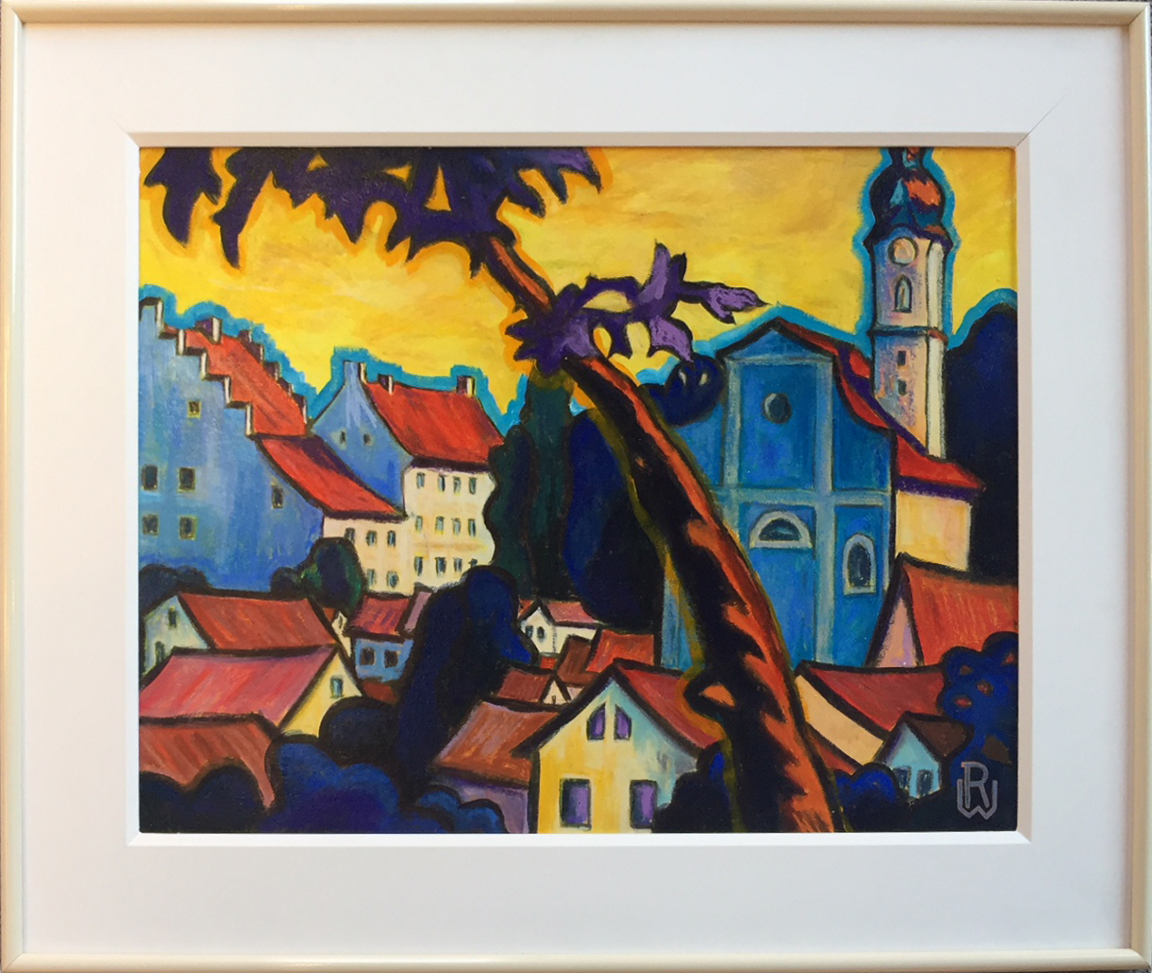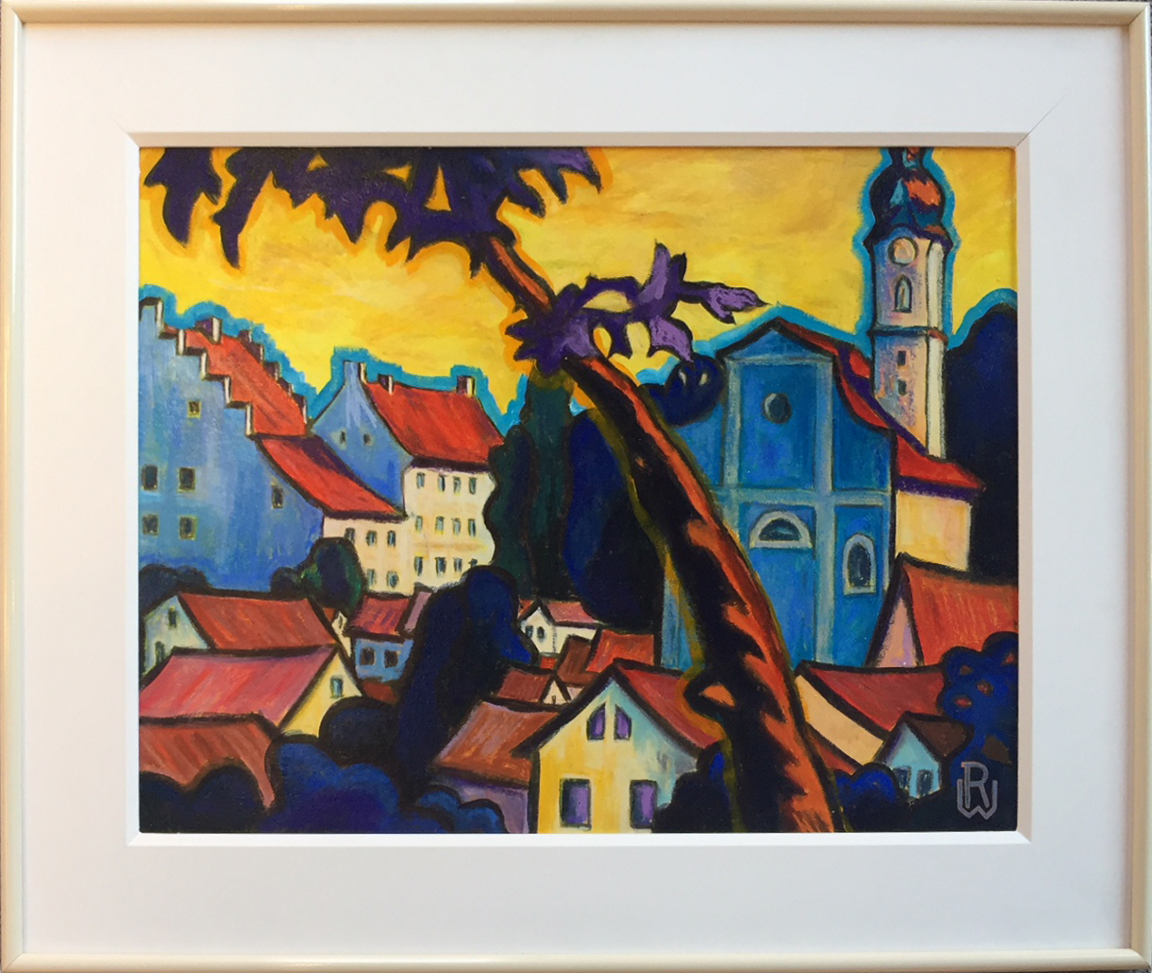 Wolfgang A. Ritschel
Birthplace of the Blue Rider 2002
Acrylic /Pastel
22 1/2 x 30 inches
Signed Lower Right
Wolfgang A. Ritschel first enjoyed a successful academic career in the medical sciences before being able to devote full time to a creative life in the visual arts as an internationally exhibited expressionist painter and sculptor. He and his wife, Ingrid, traveled across America and overseas to catch impressions of the land and its people and their different ways of life and heritage.
While growing up in Austria, he always had a great love for and interest in the visual and performing arts. During his ensuing academic career in the medical sciences over the next forty years, he always took along his sketchpad and travel set of watercolors over the world so they would be available at a moment's notice. In his fifties, he began to follow his increasing desire to devote once again more of his spare time and energies to the arts, taking art courses at the University of Cincinnati, the Cincinnati Art Academy, Miami University, Oxford, and at the Anderson Ranch Art Center in Snowmass, Colorado.
Over the years, he presented numerous art talks, lectures and demonstrations at diverse forums such as the Museum of Alabama, Cincinnati Art Museum, University of Indiana East, University of Southern California, Hillel Gallery, at national and international health science meetings, the Peruvian-North American Cultural Center, Cincinnati Art Club, Dayton Society of Painters and Sculptors, and Mason Art Association.
Wolfgang described his style as expressionism influenced by fauvism. His use of vibrant colors was derived from the influence of German expressionists, particularly Gabriele Münter and Karl Schmidt-Rottluff. In his expressionistic rendering of city scenes he depicted both the excitement and cultural richness of city life, including his beloved adoptive home of Cincinnati, and at other times themes such as the social and economic disparities and loneliness of their inhabitants.
In 2010, Wolfgang passed away after his long struggle with cancer. Many friends in the art world and medical fields alike were deeply saddened by the news. This exhibition celebrates Wolfgang's life and will feature over 50 of his paintings that were enriched and inspired by his worldwide travels.