M. Katherine Hurley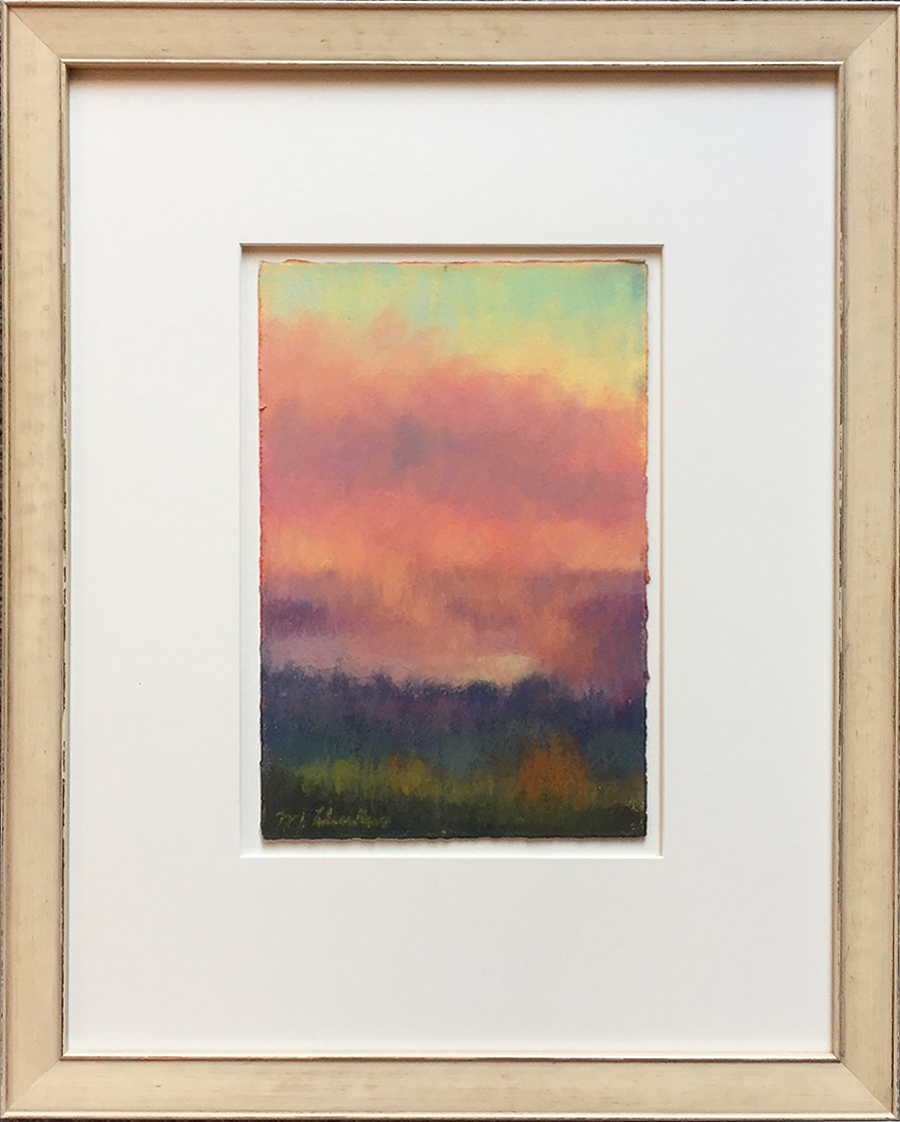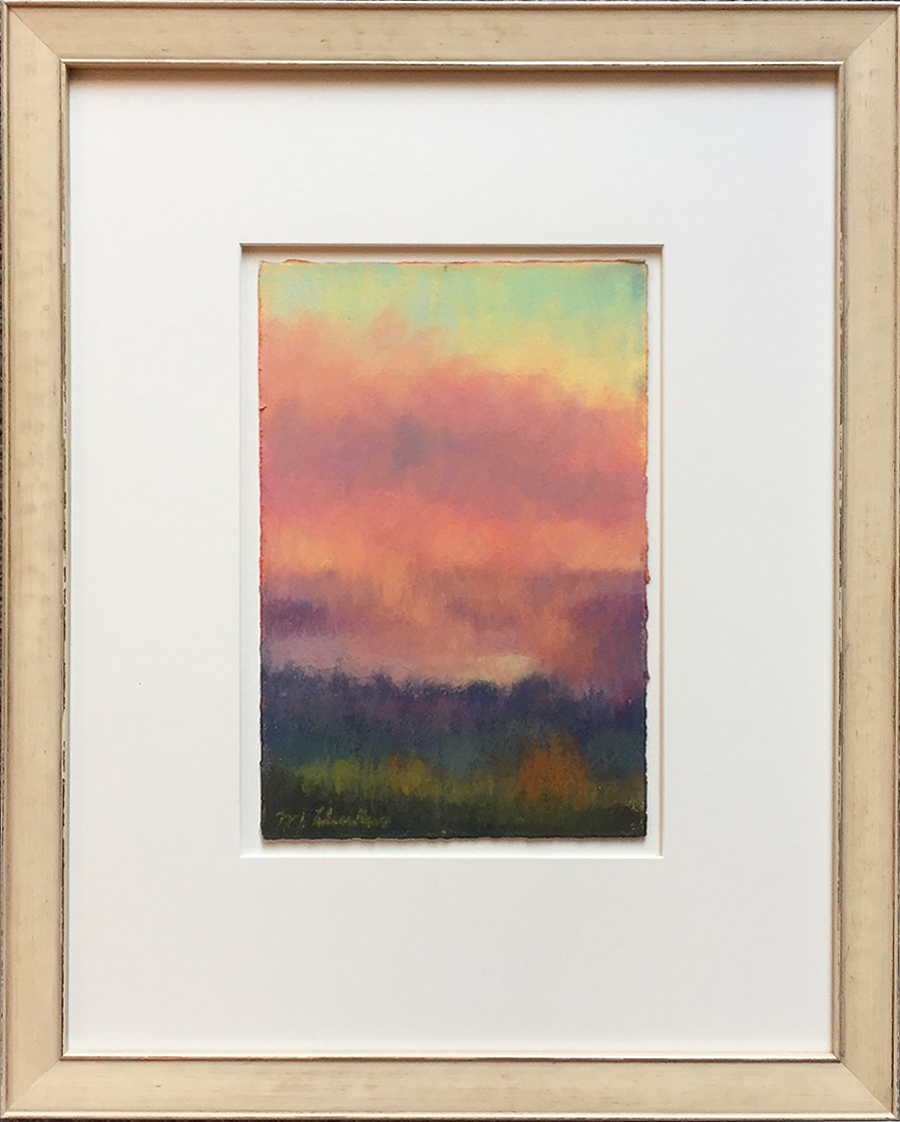 M. Katherine Hurley
October Fog Study
Pastel
11 x 7 1/2 inches
Signed Lower Left
M. Katherine Hurley is from a small town in Midwest Ohio called Gates Mills. It is known for its New England – like charm, rolling hill and horse farms. Horses were her first love and for 17 years of Katherine's life. The barns became a sanctuary. Riding through the beautiful hills and valleys was a serene and soulful experience for her. These roots are the reason Hurley is so passionate about landscape painting. She believes we all need to be surrounded by this kind of beauty and peace and Katherine tries to portray this in her work.
Katherine concentrated in art in high school at Notre Dame Academy in Chardon, Ohio and in 1974 received a BFA at The College of Mt. St. Joseph in Cincinnati, Ohio. She continued her studies at The Art Academy of Cincinnati and worked with renowned colorist and landscape painter, Wolf Kahn. For over 30 years, she has been a working artist in Cincinnati, Ohio and has raised her family there. M. Katherine has exhibited in Europe and is represented in several premier galleries in the U.S.A. Her work is in numerous private and corporate collections throughout the United States. Hurley is a Signature member of the Pastel Society of America. In September 2009 her pastel "Romance" received the Pastel Society of Maine Award at the Pastel Society of America annual juried show in New York.
Katherine was honored to have a solo exhibit of her pastels at The Butler Institute of American Art in 2005. Her work has been featured in The Pastel Journal ( Feb.2004) and The Artist's Magazine (Jan./Feb. 2008, June 2008 and April 2010). M. Katherine Hurley has three teaching videos " Essence in Landscape in Oil", "Vivid Color Landscape in Pastel" and "Dramatic Values in Black and White" produced by F&W Publications. She also enjoys teaching, giving workshops and mentoring young art students ( Taft Museum's Artists Reaching Classrooms program) in her studio at The Pendleton Art Center in Cincinnati, Ohio.
Cincinnati art historian, critic and writer, Daniel Brown writes:
"M. Katherine Hurley's landscape paintings and drawings are artworks with multiple purposes. They are first and foremost sanctuaries, places and spaces of rest, meditation, spiritual renewal and beauty… the tonal work is her most sublime, mysterious, evocative, sensitive and beautiful. The less realistic her work is, the more we are dreamily drawn in and want to stay…Hurley's work is the search for essences, not likenesses…The synchronicity of styles – between her own art and that of the American Luminists and the Song painters of the Northern and Southern dynasties- brings her to the forefront, in my opinion, of America's contemporary landscape artists."