Eddie Eckenrode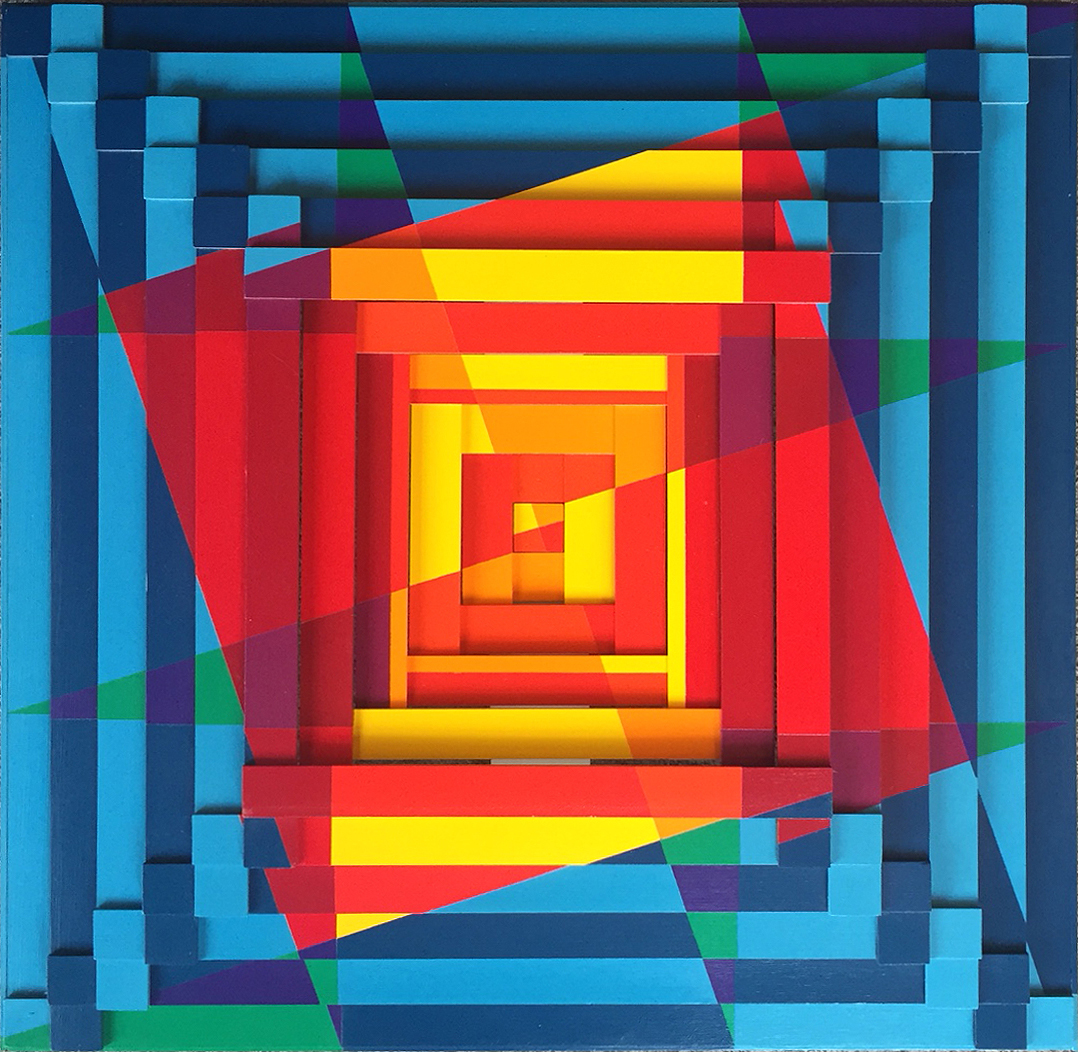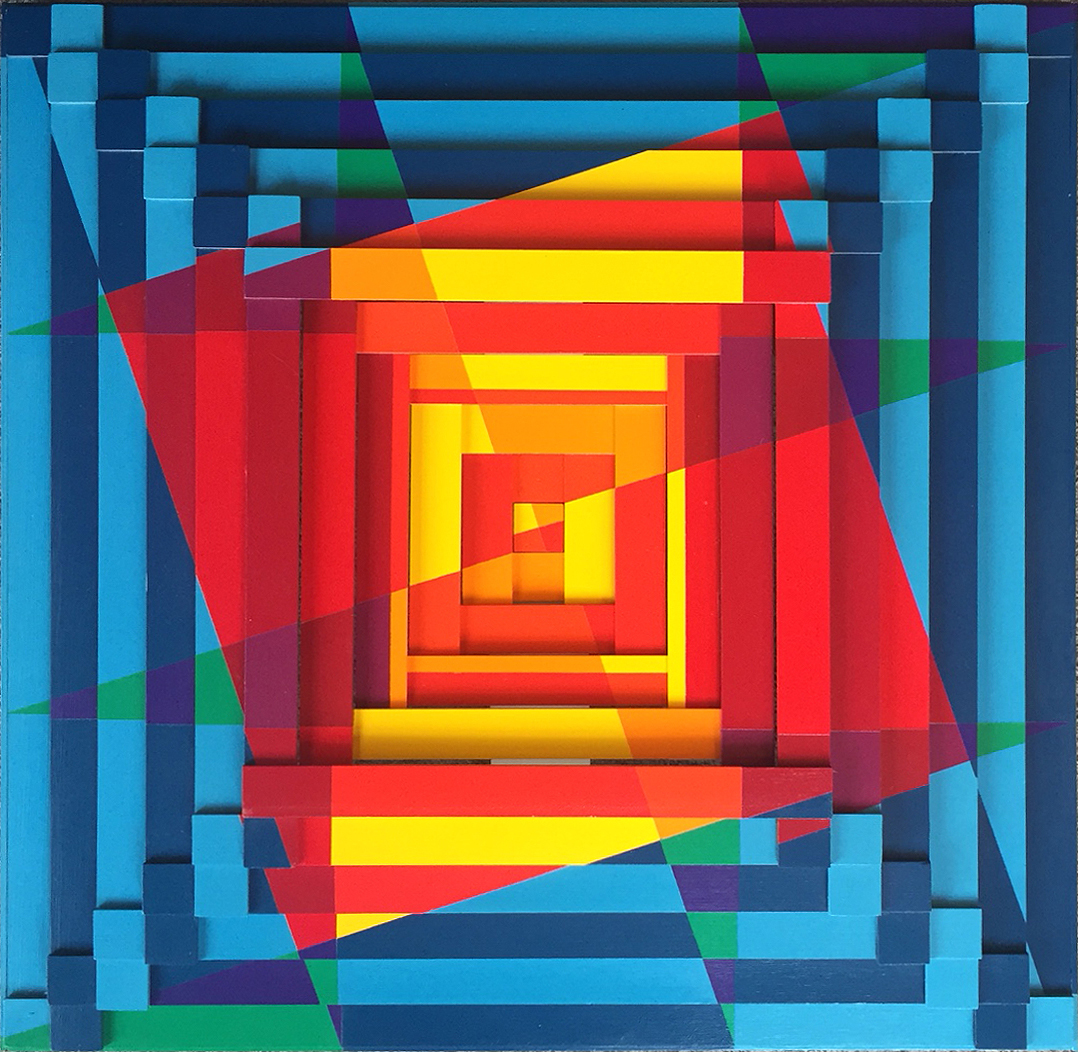 Eddie Eckenrode
Star 10
Acrylic Paint on Wood
37 x 37 inches
Born into an upper-middle class family, Eddie was first raised in the landmark Harrisburg, Pennsylvania "Eckenrode House" by his mother and grandmother while his father was away in the war. There, his grandmother Olie would sit him on a stool in the kitchen and tie a string to the doorknob at the other end of it, allowing Eddie to string buttons from a big red button box for hours at a time. This may have been the beginning of his excellent hand-eye coordination, which led his parents to strongly urge him toward a career in architecture or dentistry.
Eddie was a singularly focused person. He believed that "He who would do some great thing in this short life, must apply himself to work with such a concentration of his forces that, to idle spectators who live only to amuse themselves, looks like insanity." - John Foster.
A long, drawn-out battle of wills between Eddie and his parents during high school eventually led to his enrollment in the heavily Catholic University of Dayton, which was not only as far out of state as he was allowed to go but also contained the Dayton Art Institute. Eddie quickly became a star student. When painting professors Jay Milder and Anne Tabachnic visited him, they suggested he abandon his studies for "a real art career" in New York City. He and his (then) wife, Suzanne Thomas, moved to New York and rented a little first-floor apartment at the corner of Elizabeth and Spring in Lower Manhattan.
From 1966 to 1969, Eddie concentrated on what he hoped would turn into his lifelong career. He, along with some of his other former DAI students, stretched canvasses for Roy Lichtenstein, Adolph Gottlieb, and Mark Rothko; worked as an assistant to sculptor Louise Nevelson; maintained a studio across the street from abstract expressionist Adoolph Gottlieb; and painted artist Lester Johnson's painting studio in a trade for one of Johnson's self-portraits.
Some of Eddie's other New York artist friends and acquaintances included the late Bob Thompson, (then) husband & wife artist team Red Grooms and Mimi Gross, Bill Barrell, Peter Dean, and Christopher Lane.
For over forty years, Eddie painted every single day in his studio, no matter what other jobs he had to do to supplement his income. Returning to Ohio with his wife after the birth of their daughter, Miriam (named after Mimi Gross), he eventually became well-known in Yellow Springs as a downtown bookseller/shopkeeper, marrying Sam and becoming father to their son Polo.
The following quote was found in Eddie's middle desk drawer after he died: "The artist is the man who refuses initiation through education into the existing order, remains faithful to his own childhood being." - Norman O. Brown.