Wolfgang A. Ritschel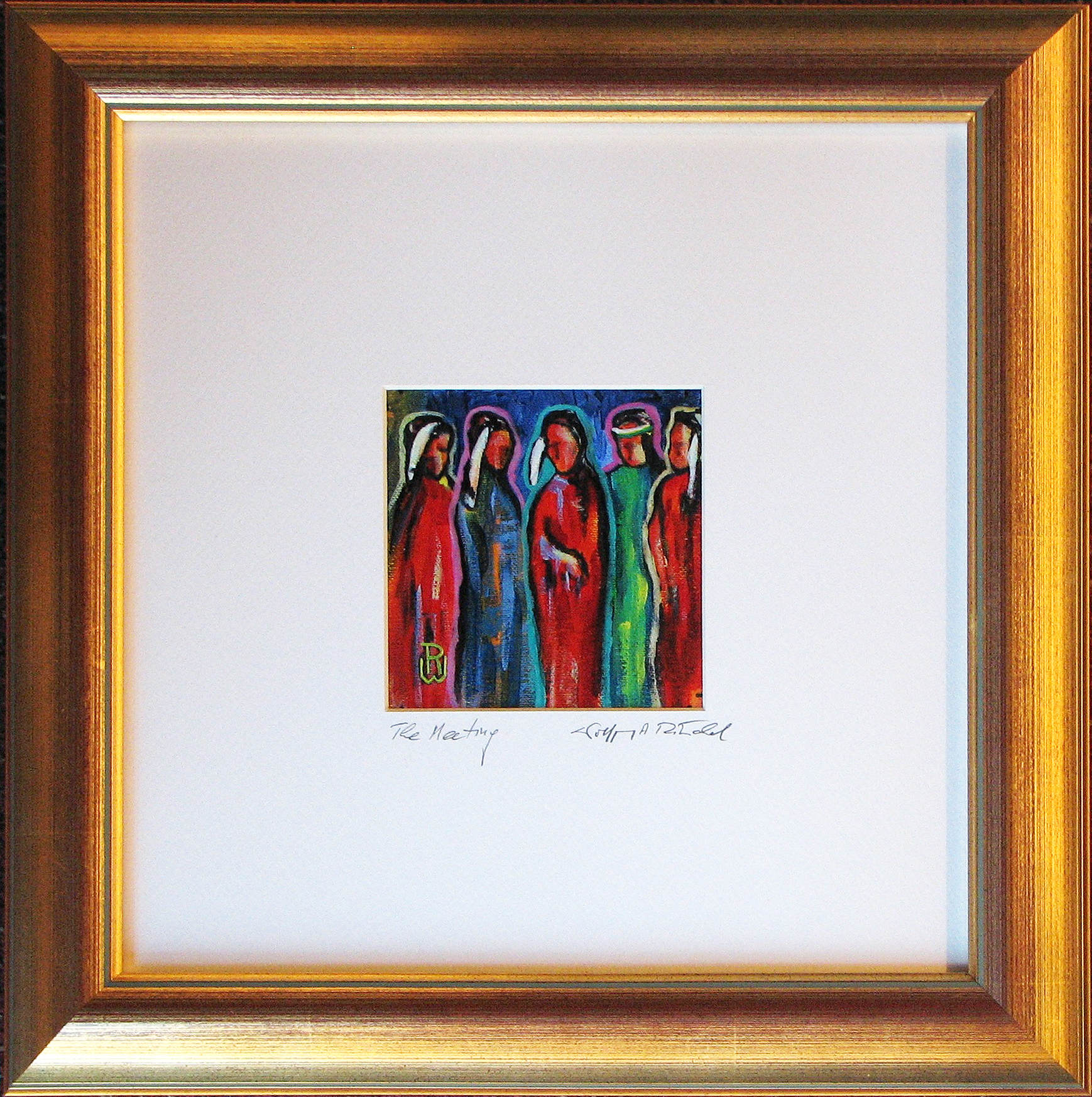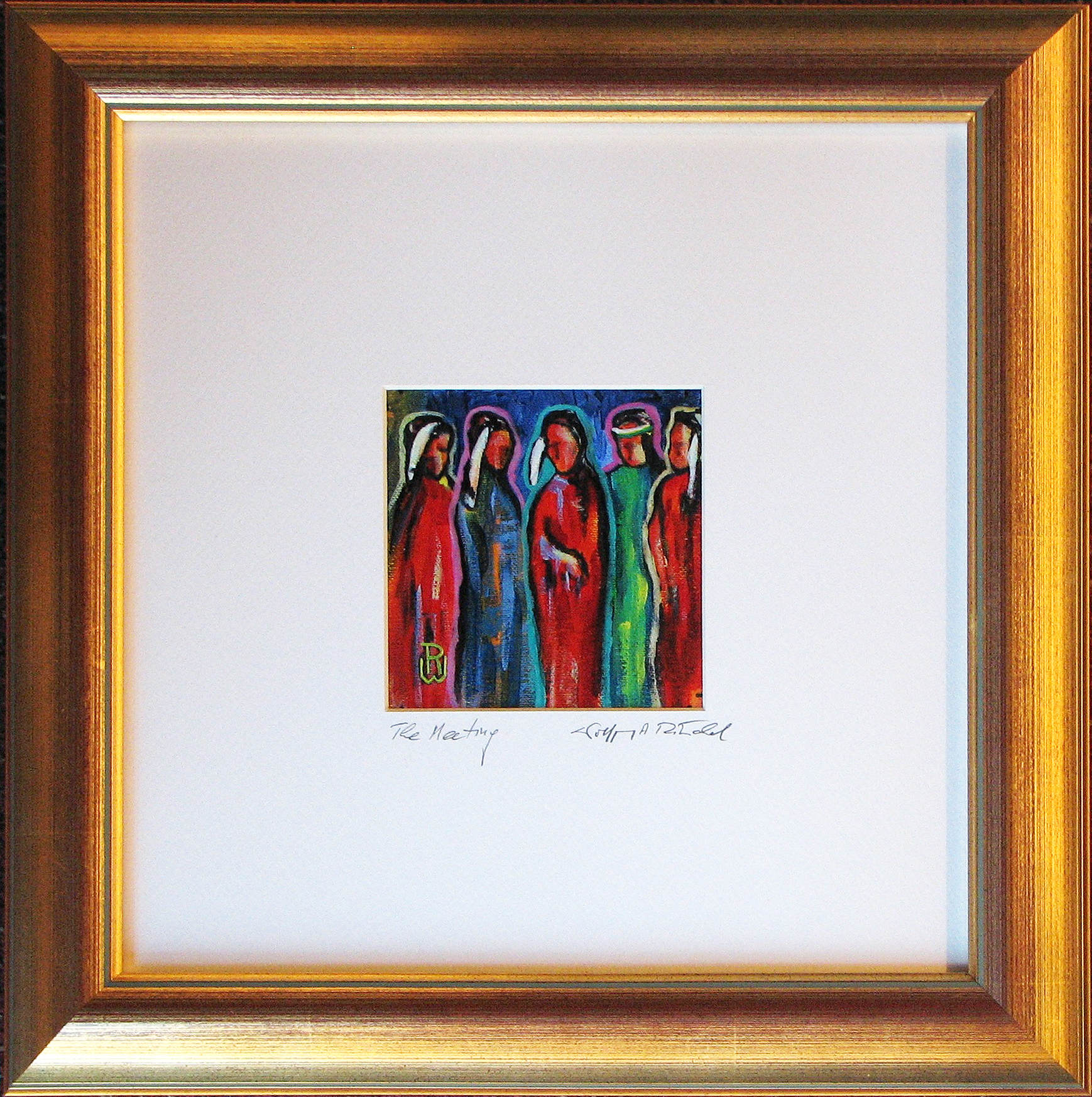 Wolfgang A. Ritschel
The Meeting
Acrylic
4 x 4 inches
Inventory ID: wr60
My Life as an Artist
After a successful and enjoyable academic career in the medical sciences I am happy and thankful now being able to devote my full time and energiesto a creative life in the visual arts as an expressionist painter and sculptor. My wife and I travel a lot in our van across beautiful America to catch impressions of our great land and its people and their different ways of life and heritage. Other travels take us overseas, and I always return enriched and inspired, with numerous sketches and paintings to be completed in my studios in Cincinnati, Ohio.
While growing up in Austria, I've always had a great love for and interest in the visual and performing arts dating back to my earliest memories. In my late teens, I decidedtodivide the focus of my studies betweenthe natural sciences, art history, andfine arts. During my ensuing academic career in the medical sciences over the next forty years, I always took alongmy sketch pad and travel set of watercolors in my personal and professional travels all over the world so they would be available at a moment's notice. In my fifties, I began to follow my increasing desire to devote once again more of my spare time and energies to the arts, taking art courses at the University of Cincinnati, the Cincinnati Art Academy, Miami University, Oxford, and at the Anderson Ranch Art Center in Snowmass, Colorado. Finally, I left academiafor a new life as a full-time artist.
What carried over from my former career is my great love of teaching, the transmittal of knowledge, and discussion. Upon invitation I have presented numerous art talks, lectures and demonstrations at diverse forums such as the Museum of Alabama, Cincinnati Art Museum, University of Indiana East, University of Southern California, Hillel Gallery, at national and international health science meetings, the Peruvian-North American Cultural Center, Cincinnati Art Club, Dayton Society of Painters and Sculptors, and Mason Art Association.
-Wolfgang Ritschel