Lawton Parker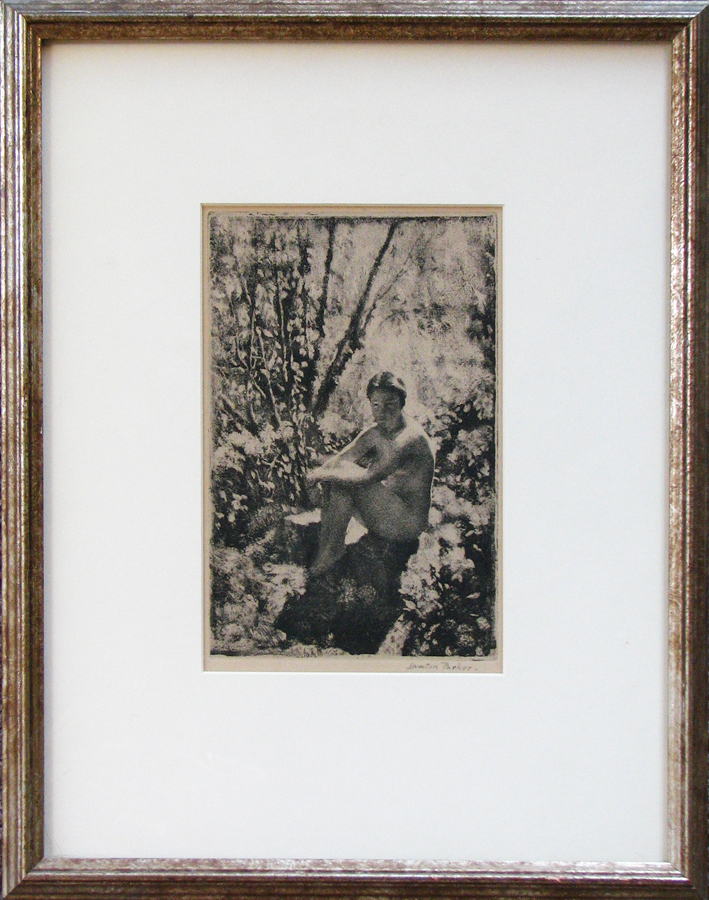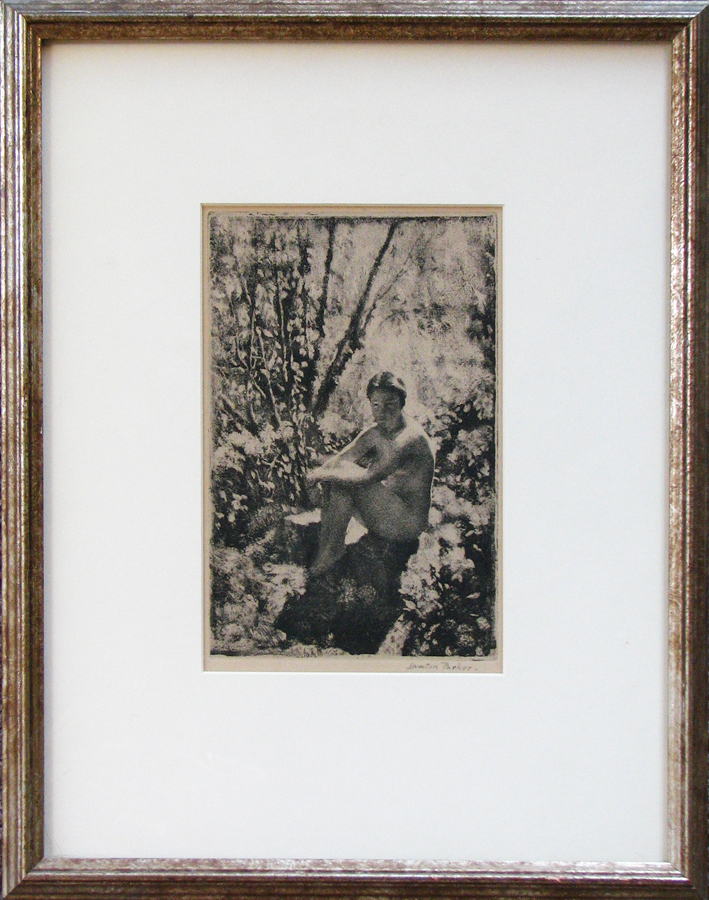 sold out
Lawton Parker
Nude in a Spring Landscape
Aquatint
8 1/8 x 5 1/4 inches
Signed Lower Right
Inventory ID: DH113
A part of the resident group of Impressionists called the Giverny Group in the early 20th century, Lawton Parker was among the better known Americans that lived at Giverny near the studio-home of Claude Monet. He became close friends with Guy Rose, Frederick and Richard Miller and they eventually exhibited together in New York City, sometimes referring to themselves at The Luminists.
Under this influence, he, with solid academic training, made the transition from a career primarily focused on portrait painting to figures in landscapes. Although he was labelled an Impressionist, he stayed much closer to nature in his coloration than many of his peers in this style. In 1913, he was awarded the first medal of The Society of French Artists, which was remarkable for an American.
He was born in Fairfield, Michigan and first studied at the Chicago Art Institute and in 1889 went to Paris where he enrolled at the Academie Julian with William Bouguereau, Robert Fleury and later with James Whistler. He returned to New York and attended the Art Students League as a student of William Merritt Chase and Henry Siddons Mowbray and then returned to Paris for training in mural painting. In 1897, he enrolled at the Ecole des Beaux Arts with Jean Leon Gerome.
During World War II, Parker was held in Paris for two years by the Nazi regime until he, wearing peasant disguise, escaped into unoccupied territory. During this time, his home in Giverny was destroyed along with many of his paintings. He died in Pasadena, California in 1954.