Mathias Alten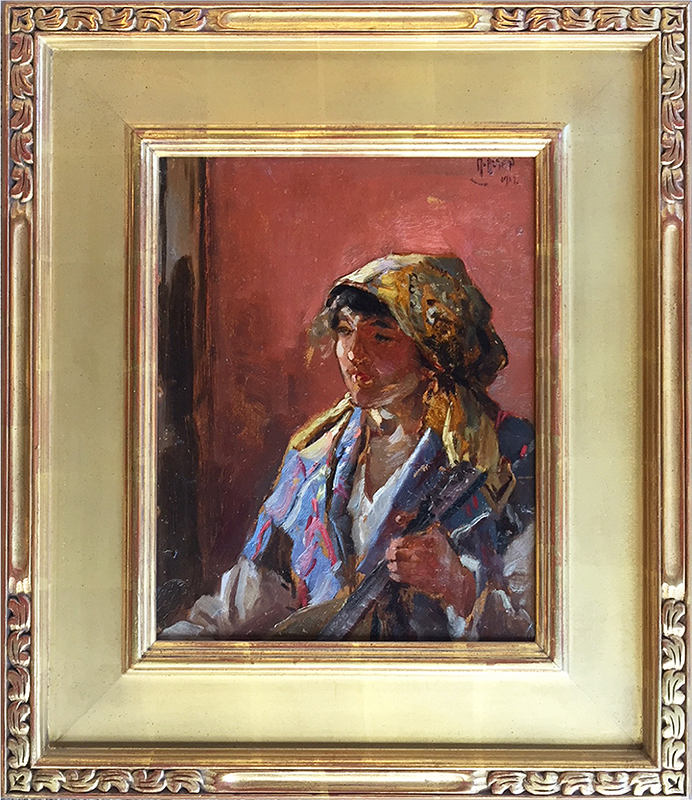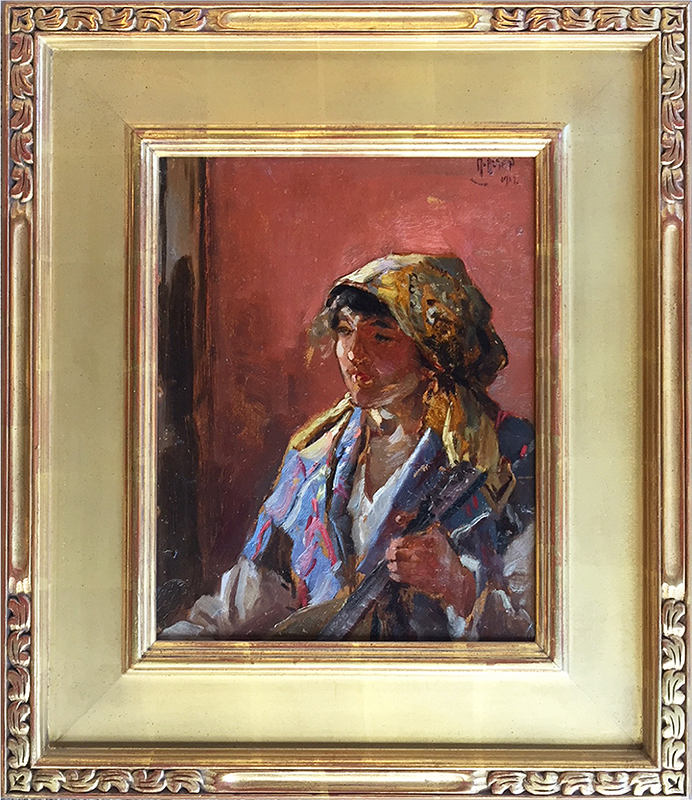 Mathias Alten
The Russian Girl, 1917
Oil on Board
14 x 10 1/2 inches
Signed Upper Right
Mathias Alten (1871-1938)
Born in Gusenburg, Germany on Feb. 13, 1871, Mathias Alten emigrated from Germany in 1888 and settled in Michigan. After studying in Paris at Académie Julian and with James Whistler, he returned to Grand Rapids and became well known for his figure studies, still lifes, and landscapes.
To escape the harsh winters he made trips to southern California in 1929 and 1933-34. His good friend Norman Chamberlain had settled in Laguna Beach. While visiting there he was active with the local art colony and painted coastal scenes and a series of missions. He achieved success in Los Angeles due to his daughter's promotion of his works.
He died in Michigan on March 8, 1938.